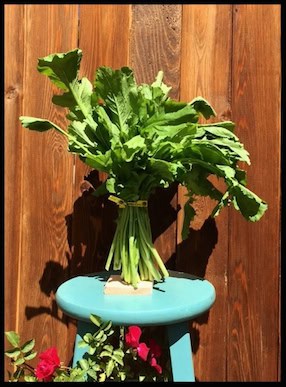 Broccoli Rabe
Broccoli rabe, or rapini, is a member of the Brassicaceae family. The plant has many spiked leaves and a bud that resembles broccoli, which sometimes has small, yellow flowers that are also edible. The taste is often described as nutty and bitter.
Propper Storage Methods:
Store in a plastic bag in the refrigerator.
Broccoli Rabe Recipes: