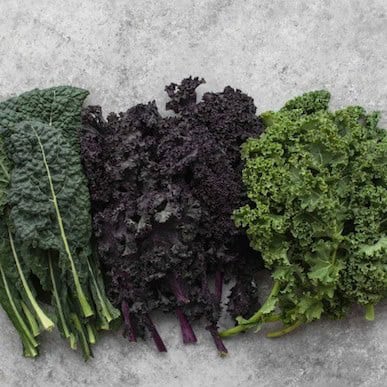 Kale
There are many types of kale, here at Harlequin we primarily grow Green, Red, & Black. Kale stems should be removed before eating and if consumed raw, you may want to massage the leaves with olive oil, especially later in the season.
Propper Storage Methods:
Store in a plastic bag in the refrigerator. You may need two bags if the kale is extra tall.
Kale Recipes: