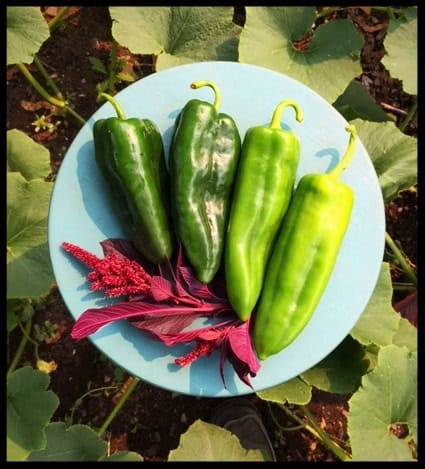 Poblanos & Anaheims
We roast Anaheim & Poblano Peppers, both of which have a medium spice level. Generally, the poblanos are a little spicier.
Propper Storage Methods:
You can store them in the fridge for about 10 days and they freeze great. We package them in a ziploc bag that can be thrown directly into the freezer.
Poblanos & Anaheims Recipes: