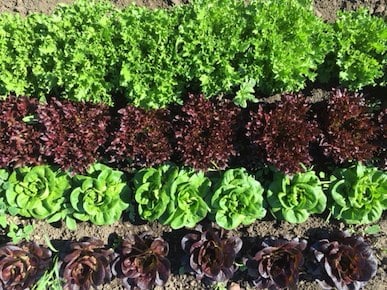 Salad Mix
Our salad mix is a mix of red oak, flashy trout, and tango lettuce. One of the best things about salad is how different you can make it taste with a new salad dressing.  Check out some of Kaly's homeade salad dressings.
Propper Storage Methods:
The perforated bags they come in are perfect for storing. All of our bagged greens have been triple washed.
Salad Mix Recipes: