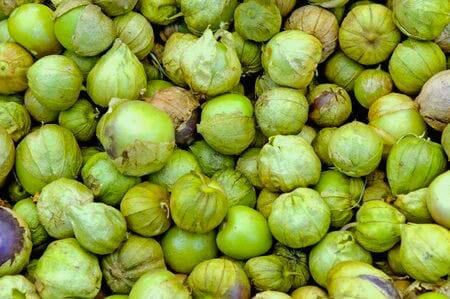 Tomatillos
Tomatillo is tomato's tarty, tangy cousin.
Propper Storage Methods:
If you are going to use the fruits within three to six days, you can just place them on your kitchen countertop with the husk on. Make sure that your countertop is cool, dry, and clean. If you want to store tomatillos for two to three weeks, without removing the husk place all the tomatillos inside a paper bag and refrigerate them. In this process, the paper bag is used to absorb the moisture inside.
Tomatillos Recipes: