Harlequin's Winter Storage Stock-up
100 lbs of
100% Organic Produce
for $110!
A customizable, one time pick-up in Arlee or Missoula that can last you all winter!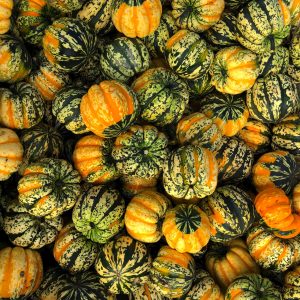 Tentative Default Winter CSA Share 2023
*Shares are always 100 lbs. – exact quantities of produce may vary from the stated amounts below
20 lbs yellow storage onions
5 lbs sweet onions
10 lbs carrots
6 lbs beets
1 lb roasted peppers
23 lbs winter squash (5-6 squash)
6 lbs pie pumpkin (1 pumpkin)
18 lbs of unwashed mixed potatoes
2 green cabbages
2 lbs tomatoes
Arlee Pick Up
October 27th 2023
Harlequin Produce's Warehouse
4:00 – 6:00 pm
Deadline to sign-up:
Oct. 24th at midnight
Customization Window: 
Oct. 19-24th (by midnight)
Missoula Pick Up A
October 11th 2023
Greenough Park Pavillion
4:00 – 6:00 pm
Deadline to sign-up:
Oct. 8th at 6pm
Customization Window: 
Oct. 5-8th (at 6pm)
Missoula Pick Up B
October 18th 2023
Greenough Park Pavillion
4:00 – 6:00 pm
Deadline to sign-up:
Oct. 15th at 6pm
Customization Window: 
Oct. 12-15th (at 6pm)
You will not be able to customize your share until the Customization Window associated with your Pick Up is OPEN. You will receive an email when your window is open. Customization minimum is $108. Want to spend less? Come to our Warehouse Sale Oct. 27th!
Be sure to bring 5-6 reusable bags to pack your share into.
CHOOSE what you want in your share
Don't like onions, but love potatoes…you can change what comes in your share on-line!
If you are happy with the default share; members don't have to do anything but show up on the selected drop date. Each drop has a window for customization,  members will receive an email with details on how to customize their share on the opening day of customization. There will be a minimum of $100.
There will also be several add-on options:
20 lbs Cabbage
5 lbs Shallots
5 lbs Red onions
25 lbs carrots
25 lbs beets
40 lbs squash
Bulk Kale
Bulk Green Bell Peppers
Roasted Peppers
and more…
Click here to purchase add-ons.  Please do not order add-ons that are marked summer add-on only. More add-ons will become available as we get closer to the drops.

CHOOSE to pay in full or pay a deposit and the remainder will be due at the time of pick-up.
By choosing to 'pay by check' you help us keep our credit card fees and produce prices down.
100 lbs to much?
Visit the farm for our Warehouse sale.
$1/lb on various storage veggies
Friday, October 27th 2023
Harlequin Produce's Warehouse
72664 Heart View Ln Arlee MT
Located off Jocko Rd. 2 miles from Hwy 93
4:00 – 6:00 pm